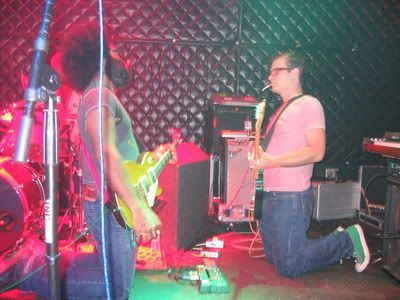 Since my last couple of posts seem to have been focused on music I dislike, why not talk about some music I have fallen in love with? Come on! It can't be a blog without some arbitrary listing going down. Plus, I have pictures!

As we say goodbye to the first half of 2006 I thought I might give you dear, dear readers a bit of a glimpse at the top ten albums I am loving so far this year. There are more, of course...but we'll start with these.

And away we goooooo:



10. Nellie McKay, Pretty Little Head

I may like this even better than her debut, which was MAYBE too clever for its own good at times. Here, Nellie has a wonderfully, unforced quirky head on her shoulders with a distinct identity that makes the album intensely listenable.




09. Bubba Sparxxx, The Charm

"Everything's funny at first..."

I like the way Bubba K is able to reinvent himself while still staying true to his personality. After Deliverance, some may find this album a bit too safe. Upon a close inspection, though, its probably his most honest display yet. Timbo is sparse, but the disc remains surprisingly solid...and damn catchy.




08. Diplo, Mad Decent Podcasts

Mad Decent would like to take over ze world. And they are off to a damn good start. This series of podcasts presents some of the most aurally addicting and eclectic mixes of dance, grime, baile funk, rock and schitzo switchboards I can ever recall. Bow to the new hotness, bitches.




07. Sway, This Is My Demo

Hype can be a bitch. Luckily for Sway, his hype didn't spread TOO crazily across the ol' "pond." Not that I don't want him to be successful, but we all know hipster fans tend to be more open-minded the less praises and accolades are heaped upon an artist. There is a definite Dizzee shadow in his flow, but unlike Dizzee, Lady Sov, or Skinner, Sway has a distinctly easy introduction quality to his world. Early Mysikal comes to mind with his rapid fire delivery, but Sway is relatable on a everyday kind of playing field. Subtly expansive on every track, This Is My Demo is an underdog in the best way possible.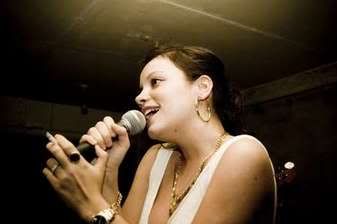 06. Lily Allen, My First Mixtape

Speaking of hype...

Lily is a just a lovely little lady who is smart as a whip, and one hell of an MC to boot. Her proper LP is due out this summer, but this taste of both some tracks off of her debut album as well as an awesome sampling of her expansive tastes works so much better than it should. It's just so damned charming.




05. Gnarls Barkley, St. Elsewhere

Eccentric doesn't really do Cee-Lo and Danger Mouse's tagteaming justice. What an eerily blissful album. It flirts with soul, funk and perfection all so evenly. Even on the slow bangers it's firing on all cylinders 24/7. Probably one of the best debuts of this new decade.




04. Ghostface Killah, Fishscale

I'm not saying he's the best rapper around, but god damn if he can't make an album and make the shit matter. You don't even have to be a fan of hip hop to get so caught up in his fantasies and vivid storytelling. My man has the style, the charisma and the sheer bravado to just MAKE it happen every time he picks up the mic. How he STILL gets better at this point in his career is beyond me.




03. Love Is All, Nine Times That Same Song

I love Sweden. Seriously. If you are a rock fan at all, buy this album.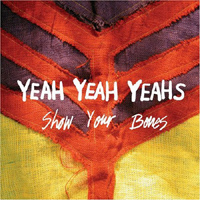 02. Yeah Yeah Yeahs, Show Your Bones

I have talked about this ad naseum. My views haven't changed much. The more I listen to it the more I see the album as this unassuming experience as opposed to a kick-ass rock album. In fact, it is both. You have a twisted and sordid relationship with Show Your Bones much the same as you may have with Karen O herself. You emerge bruised and bloodied, but maybe you've learned something from it all.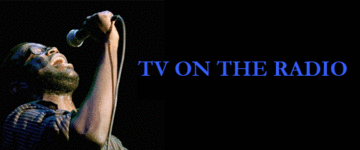 01. TV on the Radio, Return To Cookie Mountain

Another album I haved talked about to death. In the simplest and most exaggerated words, Return To Cookie Mountain is a masterpiece. It is the most successful "grower" I have ever heard. Once you become acquainted with all the show and eccentricities, you get down to the white meat which is a brilliantly encompassed showing of raw emotion and fumbling eyes aiming for an appropriately imperfect voyage. Any justice and this becomes a classic.