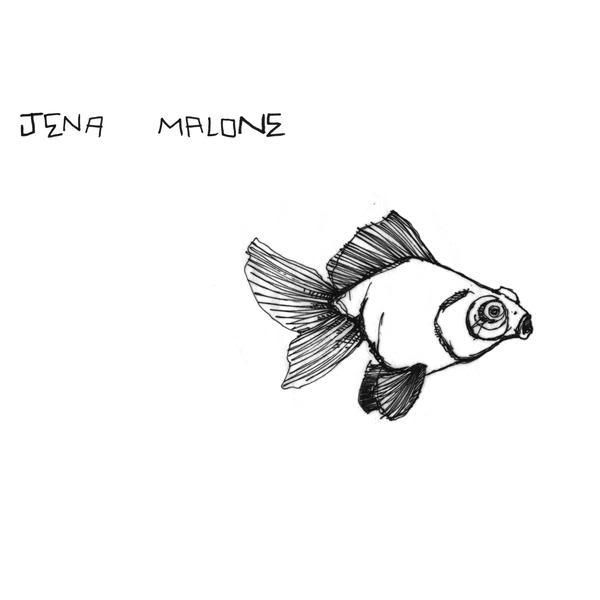 Recording industry underdog, Social Registry's latest addition comes in the form of the would-be Indie cinephiles wet dream:
Jena Malone
. You remember her: good ol' Donnie Darko's only slightly jilted
love interest
. Well, she's got a "brand new bag" now and has the hipster nation in her sights. Though, admittedly, the semi-cool thing about it all is that Jena appears fairly oblivious to scene structures and seems to just have a genuine passion for sweetly off-colour, lofi blues romps and freaky little folk numbers seemingly lifted from eight-track basement recordings. It
could
easily seem like she was trying
really
hard to pull this "style" off, but it's just all too innocent and breezy to feel that insistent. On "
Tested Dry
" Jena's eerie trepidations fill the frame with not so much a voice as much as a lilt. Her unsteady vibrato has an unwarranted sense of calm carried along with it. A scratchy little half-bluesy riff follows her in kind; again, not so much playing the blues as much as beguiling with it. For it's half-assed structure alone, "Tested Dry" should be a bad song...but it's not--not by a mile. It's kind of charming, really. Sure, she's a got a little Polly Jean to her, but who doesn't? Karen O? Sure. Again, what's the big deal? There's nothing here that one would call impressive,
per se
--though, you'd probably have to admit that you wouldn't expect anything this encompassing and, well, sharp coming from her--but it is a welcome distraction from the usual, self-obsessed fare you'd expect in this scenario, and a damn fine tune when all is said and done. Her 7" should be out on
Social Registry
shortly, preceded by a small tour. I await to see what she has in store for us.