Bruce Springsteen, Magic

If nothing else, the timely reunion of Bruce Springsteen and the E Street Band on Magic showcases a deliberate use of nostalgia and charm to further propagate the idea that American Rock n' Roll is alive and well. I find this kind of interesting, since no one has even bothered to claim that it wasn't in years. They fight the good fight though; with every layered upon, sing-along chorus and every massive guitar piece (still with that oddly conducive minimalist style), they prove that age truly "ain't nothin' but a number." Unfortunately, none of this really matters. Outside of a few instantly memorable tracks, Magic is mostly an exercise in marginal craftsmanship matched with massive showmanship and deserved notoriety. Although there are some more than adequate bright spots here and there, Magic tends to be something of a snore-fest.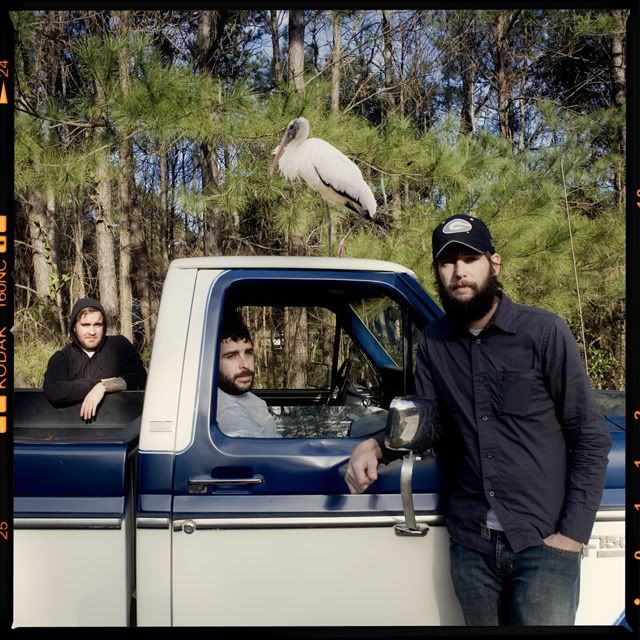 Band of Horses, Cease to Begin

Band of Horses debut album, Everything All the Time was quite simply able to put at the forefront the group's general charm and breeziness. The LP wasn't the second coming, but it was a wonderful mission statement for a band that had a clear vision of themselves, as well as a delightfully melancholic disposition. This wasn't off-putting or overbearing, making Band of Horses a fairly easy band to embrace. Cease to Begin, Band of Horses second stab at the Long Player, finds them employing most of their already established work ethic from Everything… only they seem to have developed a taste for… long-windedness (let's say.) The easy-going, mild dramatics of their first album seem buried beneath pounds of personal conflict, sadness, and some surprisingly pointed bitterness. This is not to say that Everything… was some sort of feel-good hit, but there was never the overbearing gloom that seems so prevalent on Cease to Begin. While this shouldn't really be a problem for a group like this, this all just comes off as moody and, well, lazy. Cease to Begin is not a bad album, but it is a significant decline in scope and identity from a band with serious potential to become something amazing.




Radiohead, In Rainbows

Only Radiohead can create this type of hype in ten days. Of course, the same thing can be said regarding the let down that In Rainbows ultimately is. Sticking strictly to the music, In Rainbows is simultaneously one of Radiohead's boldest albums and maybe one of their most vanilla. The album reaches these heights of beguiling atmosphere, but somehow stays grounded in the sordid reality of places that Yorke is not used to standing at all. While that may sound sort of interesting, it is surprisingly...not. This is all peripheral yammering. The truth is that there is not much going on on In Rainbows. Nothing that hasn't went on before, and went on in a more interesting way, with a more interesting tone. Sure things are surprisingly soulful here; surprisingly tuneful. However, this is also surprisingly lacking force, surprisingly lacking singularity, and surprisingly lacking vision. In Rainbows would disappoint less if it were presented as a collection of demos and outtakes taken from the past several years, and not as a supposed cohesive album. Cuz...it ain't.